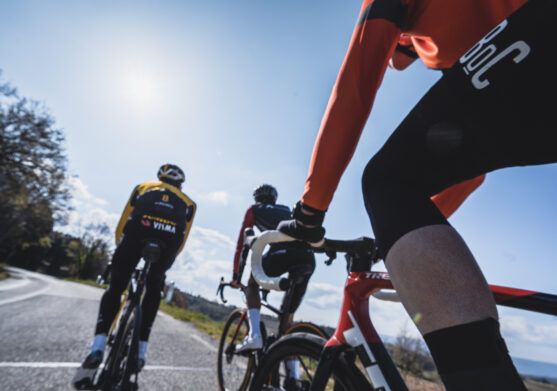 Your Guide during The Luxury Edition
Your Guide during The Luxury Edition
Riding the infamous Mont Ventoux and the sun dappled roads of Provence is pleasure enough. But what if you had a Tour de France Champion to ride by your side? A hero of the pro peloton to share the work on the climbs, to swap stories and banter, refill you bidon from the village fountain together? The stuff of dreams? Or rather a local guide for your pleasure during your Luxury Edition stay with Cycle Coffee Society.
We have a little black book, stuffed with professional riders' numbers. From former classic winners, to polka dot jersey King of the Mountains champions, to Belgian cobbled classic hardmen the list of greats is long. In addition, we have a slew of modern and current pros too for a up to the minute insight into pro cycling life. Just tell us your pro-ride partner fantasy and let the Cycle Coffee Society Team make your dream come true.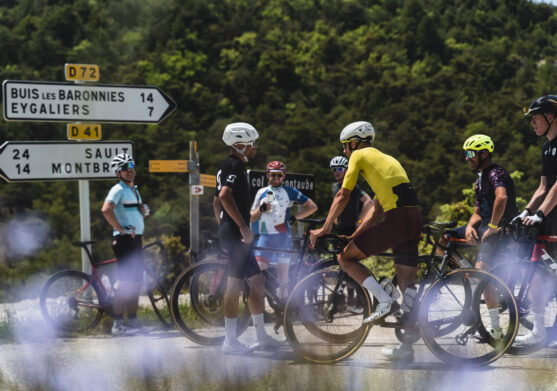 Coach on the road
Coach on the road
Should I be in a lower gear? Stand or sit for this particular climb? What cadence should I have? Do I need to follow power data? Am I pedalling circles or squares? These are just some of the question's riders ask themselves every time they ride.
While on-line advice is really useful, there's nothing like real-time, over shoulder, in the ear sage advice from a professional cycling coach. Our coaches have years of pro-peloton experience, advising champions on how to get the best out of themselves.
Don't worry if you're not a race-ready pro-to-be, even us mere pedalling mortals can learn valuable life-long lessons from one-to-one on the road coaching. From simple style tune-up tips, subtle ways so save energy while going faster, and make power while recovering – the tricks of the pro peloton trade are yours.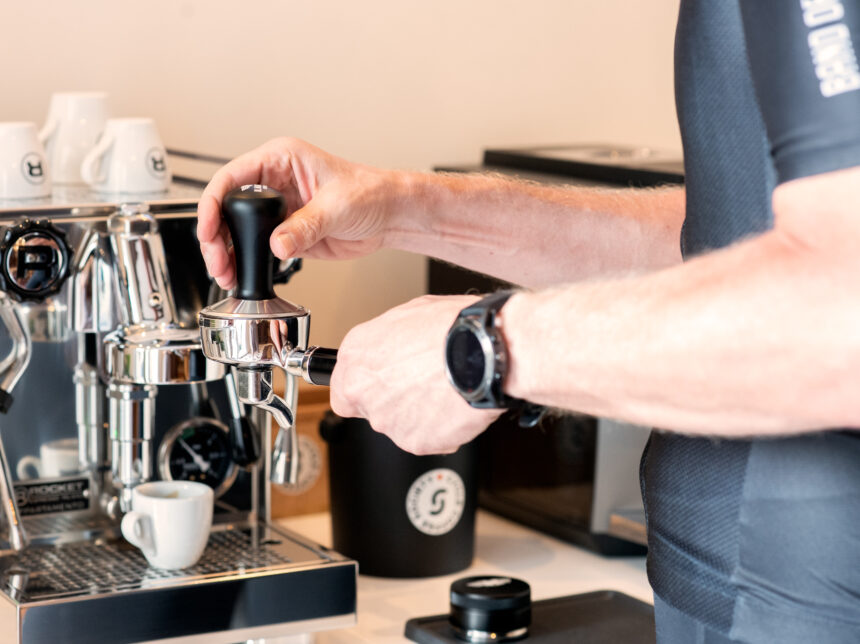 Cycle Coffee Society Coffee Experience
Cycle Coffee Society Coffee Experience
You can tell by our name; the CCS team is very passionate about coffee. Many cyclists share our love too and if you one of them, or even if you're just 'coffee curious', then why not enjoy a bespoke Coffee Experience with us?
For your Coffee Experience, we arrange a professional barista to take you on a very special coffee journey. You'll learn about the difference between different types of bean, how they vary in taste and smell between the countries in which the beans grow, the nuances of roasting, grinding and blending to create individual and unique flavours and aromas.
You'll learn how to operate a professional coffee machine, to create the perfect brew, whether you're going for a short espresso, a mid-morning cappuccino or long smooth latte. Of course, no barista led coffee experience would be complete without also learning 'coffee etching' the art of how to leave your favourite pattern in your coffee froth!
Add in some great stories that connect the world of cycling with coffee – the black fuel of the pro-peloton and you if you weren't already a café-o-phile, you will be by the end of this amazing, caffeinated day!
CCS Coffee Experience can be added to your The Luxury Edition and  is a workshop for 2 hours.  Please get in touch with our CCS Team for more information.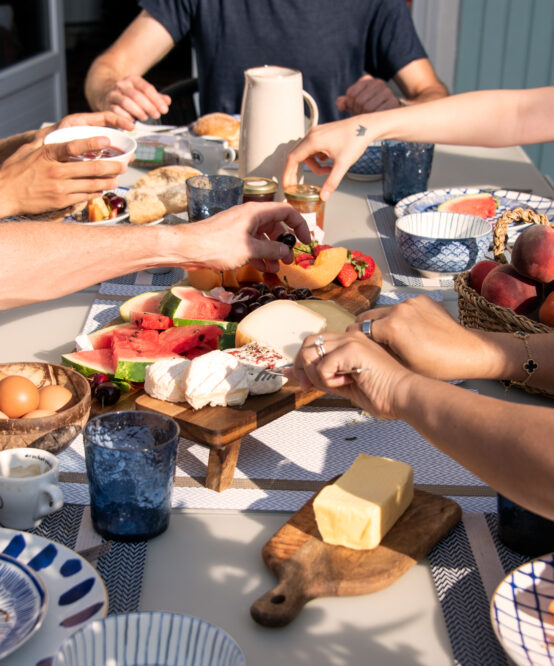 Your Private Chef
Your Private Chef
You're staying with CCS to enjoy the freedom from regular life and concentrate on riding, so why not opt for our Pro Kitchen Experience, where you can either relax and let professional chefs prepare your food or allow us to plan your own 'Tour de Restaurants' taking in the very best local and regional establishments for each meal.
Enjoy the service of your own professional chef to prepare your food in house. The CCS Team will arrange your very own professional chef, you'll be able leave the menu up to their imagination taking in the freshest local produce and culinary specialities, or have them create your favourites, or mix it up, you're the boss, so you decide!
Rather eat one evening outside the house? Allow the CCS Team to prepare a selection of restaurant experiences for you. Taking in the very best of our local and regional restaurants, each one is hand-picked by the CCS Team to suit your tastes. You will be able to enjoy a wide range of incredible culinary experiences, each focusing on the menu specialities of the house, and the wider Provencal region.
Whichever option you choose, we know you'll be blown away by this incredible gastronomic opportunity!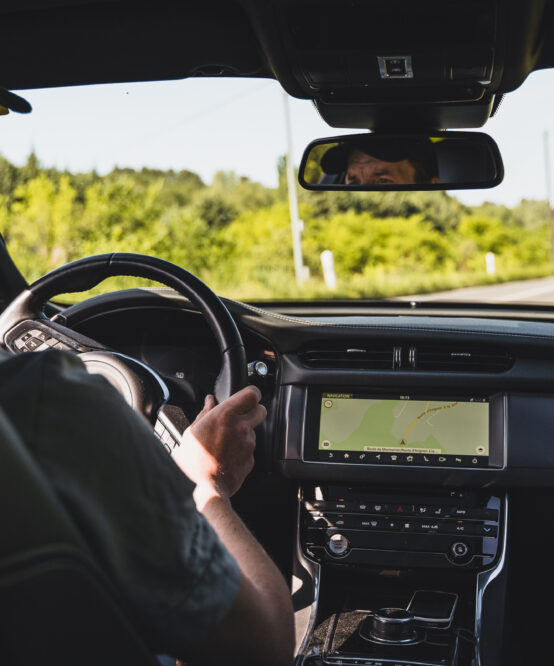 CCS assistance car
CCS assistance car
You know how it works, just like you see on the TV in the pro-peloton, every team has its own Team Car, following the riders. Each Team car in the pro-peloton, complete with DS (Directeur Sportif) in the driver's seat, to hand out whatever is needed; from words of encouragement and sage advice, to water, food and clothing.
The CCS assistance car think you should experience this pro-peloton feeling too. So, we have arranged the CCS assistance car package – your personal follow car, equipped to look after you and only you, while you're out on the road. You want to get rid of your gilet without stopping? or take a fresh bidon? Need an on-the-fly adjustment to your bike? Select the CCS assistance car package – with or without mechanic.  Help is only an arm raise away.
Our CCS assistance cars can be optional added to the Luxury Edition and is a two-day minimum booking at a cost of €500,- per day. Any extra day can be added for €250,- per day. Please get in touch with our CCS assistance car for a tailor-made quotation.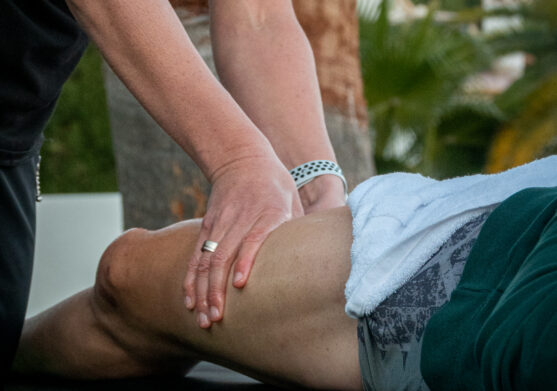 'Pro legs' Massage service
'Pro legs' Massage service
After a long day pressing on the pedals and maybe a climb to the peak of the Mont Ventoux your muscles will be tired and asking some serious questions about rest and recuperation. We don't want you to waste tomorrow getting over today's ride. So, why not allow one of our CCS professional masseurs to work their magic on your body, and give you the 'Pro-Legs' treatment?
With expert hands and a deep knowledge of the issues experienced by cyclists, they can sooth away the soreness, relax your muscles and stimulating the conditions for perfect recovery – all in time for tomorrow and a whole new adventure!
The CCS Masseurs know cyclist's physiology and how to work with professional cyclist's legs, so you literally are in the very best hands. With ethical, organic products used, your legs and body will love the effect.
Our CCS 'Pro legs' Massage is part of The Luxury Edition.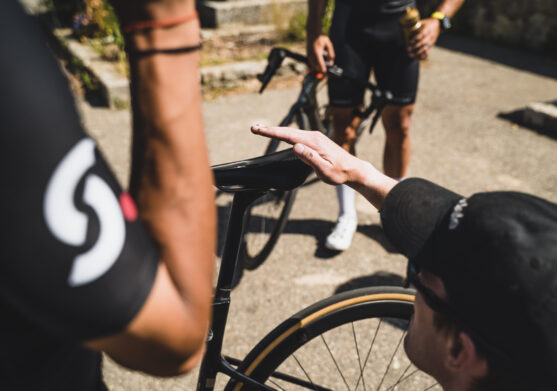 CCS Pro Mechanic
CCS Pro Mechanic
We're pretty sure you look after your bike better than you do your own body – that's normal for us cyclists…
But bicycles, especially modern, tech laden models are especially prone to needing regular sessions of TLC to keep them in tip-top order. While we have a full professional workshop here at CCS Ventoux and in every CCS House that is free to use for all guests, if you want or need to make adjustments to your bike, we know that you might prefer to have a professional mechanic deal with any issues for you.
Select the CCS Pro Mechanic so that you bike is in perfect condition, before you even turn a pedal.  Whether you need electronic gearing re-setting, wheels trued, bearings replaced, or simply just a fresh wrap of virgin white bar tape, we've got you covered!
Our CCS Pro Mechanic is a two-day minimum booking at a cost of €600,- per day. Any extra day can be added for €500,- per day. Please get in touch with our CCS Team for a tailor-made quotation.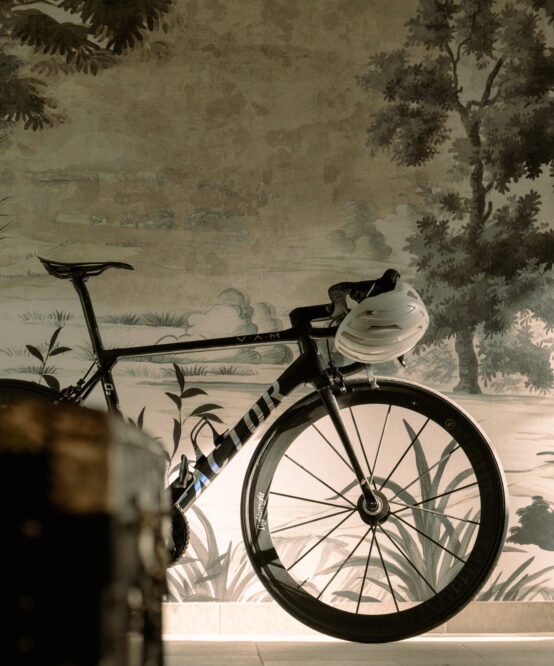 CCS Bike Rental
CCS Bike Rental
While we expect most CCS guests will want to bring their favourite bike (who doesn't want a few days away with their loved one?), sometimes that isn't possible. Nevertheless, the Team here at CCS want those guests arriving sans bike, to be able to have the very same, pro-level, on-road riding experience as anyone else.
That's why we have bike available for rent, right here at CCS Ventoux. Not just any bikes either, we have high standards and expectations, just like you – so the bike that we offer for your use are a cut above the rest.
We have partnered with the best bicycle brands represented in the Pro Peloton to have their bikes available – in your size – and properly fitted to ensure a perfect position, so that you can hit the roads with the same feeling of speed and luxury as if you were riding your own bike at home.
Please get in touch with our CCS Team so we can bring you in touch with our Bike shop partners.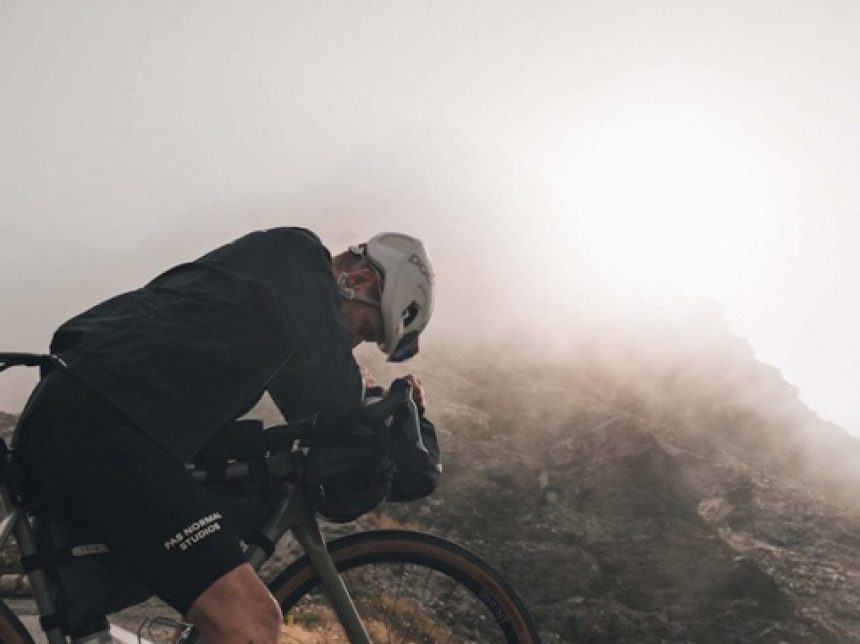 Yoga
Yoga
Even the pro-peloton takes rest days. Where riders slip off their cleats and helmets and kick back with some hardcore relaxation. That's why the CCS Concierge Team have created a bespoke Yoga, Vineyards and Sightseeing Experience. This is the perfect midweek break to give tired muscles a well-earned rest. Or a chance to catch up and spend quality time with non-riding members of your party.
Enjoy professionally led Yoga sessions, either in our own indoor Yoga studio or, if the sun is shining (don't worry it usually is) on our beautiful poolside courtyard. Don't worry if you've never done yoga before, or if you don't stretch as much as you should, our professional instructors can help you achieve a feeling of mental and physical relaxation. So, join us and ease away stiffness, stress and soreness and feel supple and energised, ready for another day on the pedals!
CCS Yoga is €70,- for an hour for maximum 3 persons and can additional be added to The Luxury Edition.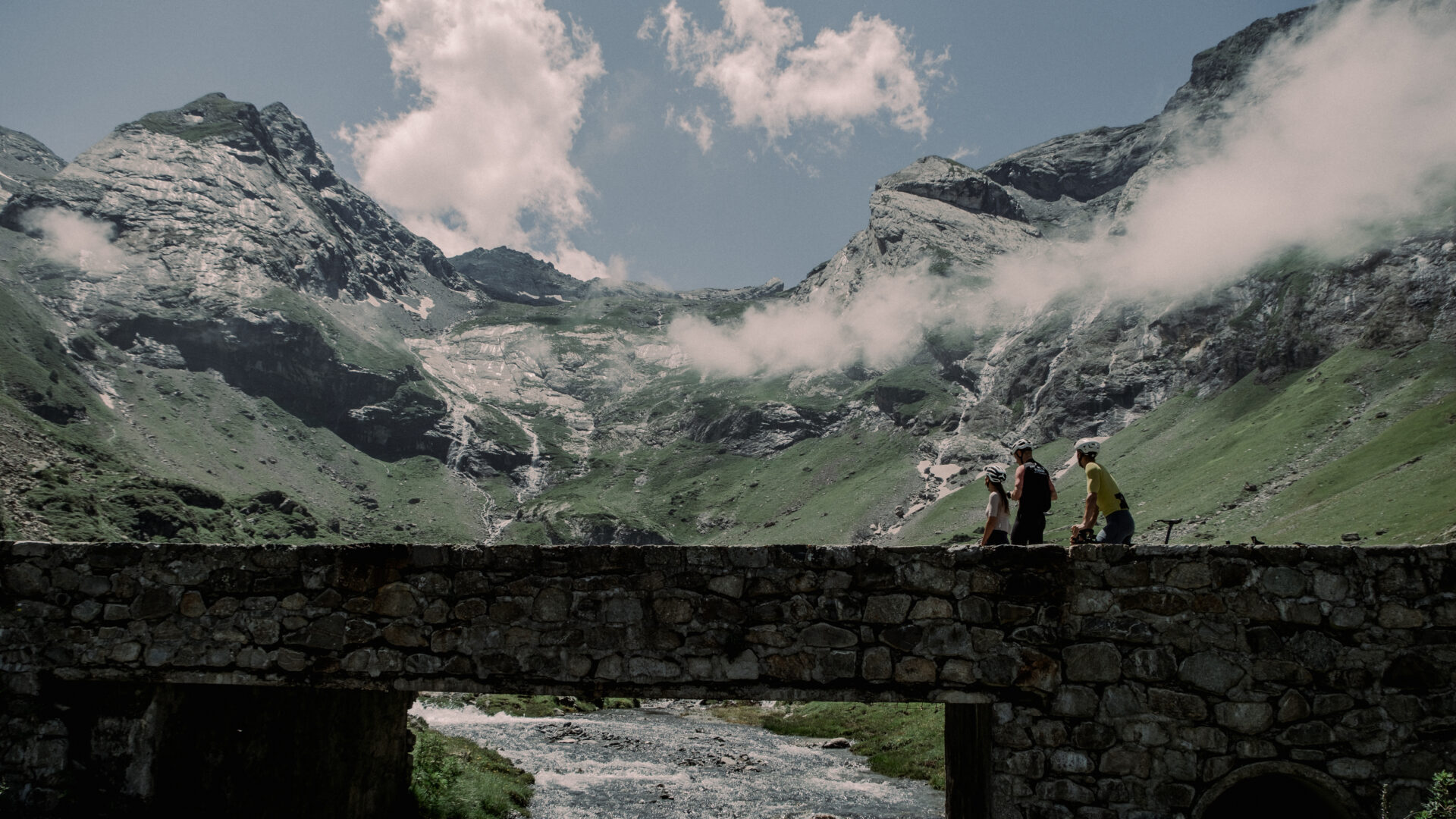 Sign up to our newsletter and stay tuned.
Luxury Cycling Holidays, Bespoke Accommodation & Freshly Brewed Coffee.
Keep me posted